Welcome to our Home
Temple Israel welcomes families and individuals of all lifestyles and life choices as well as those with special needs.  Join us and find out how good it feels to be part of an inclusive Jewish tradition. Temple Israel..the community that welcomes the stranger and lets no one stand alone.
Support our Temple
Order Gift cards & certificates  order form Special Order gift cards & certificates order form
Attention AmazonSmile Shoppers, name Temple Israel Reform Congregation of Staten Island  charity of choice. You shop, Amazon donates .5% of your eligible purchases at no extra cost to you..WIN-WIN.
COVID-19 VIRUS UPDATES
ALL EVENTS WILL BE ON LINE VIA ZOOM UNTIL FURTHER NOTICE. EVERYONE'S SAFETY IS OUR CONCERN.  CLICK HERE FOR A LIST OF OUR EVENTS. JUST CALL OUR OFFICE 718.727-2231 FOR LINKS TO ZOOM.
Young Family Connections

Thanks to the generosity of Dr.Ron Avis Foundation, a number of young families can join our great community at a reduced rate and enjoy many free activities & tuition free Hebrew School.
More info.
RELIGIOUS & HEBREW SCHOOL

Sun, 9:30am-noon Religious School
Wed 4:30pm-6:00pm Hebrew School
Give your child the best start ever with our quality SHALOM 123 Curriculum.    Age appropriate curriculum focusing on Jewish values and holidays from ages 3 to teen confirmation.  More info
Congratulations to our Religious & Hebrew School students for a great year.  We look forward to seeing you in September.

A special message from the Committee on Religious School more info
Celebrate Shabbat With Us

Kabbalat Shabbat,  Family Shabbat ,  Tot Shabbat  & Torah Study.    ALL IN HOUSE SHABBAT SERVICES CANCELLED. ALL SERVICES WILL BE ACCESSED ONLINE THROUGH ZOOM.   EREV SHABBAT SERVICES at 8pm & SATURDAY MORNING TORAH STUDY/SHABBAT SERVICES starting at 10am  Click here for information to access STREAMING SHABBAT SERVICES
UPCOMING EVENTS!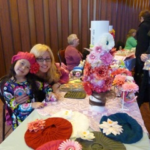 August 2020 Calendar download here
Yoga Classes on line via ZOOM  Sundays at 7pm (new time), Monday at 6:15pm & Thurs at 6:30pm- more info
Summer Learning via Zoom:   July 15, 22 & Aug 5 Together & Apart the Future of the Jewish People, Aug 12 Israeli Cooking rsvp & info
Art of the 20th Century with Mark Meyer on Wed, Aug 19 & 26, Sept 2 & 9 at 7:30 to 8:30pm more info
**********************************************
WE'RE STILL CONNECTING SHABBAT SERVICES, TORAH STUDY, YOGA, CHAT TIME, MEETINGS, FUN EVENTS  & MORE ON LINE THROUGH ZOOM.  HERE IS THE LIST OF EVENTS WITH LINKS TO ZOOM JOIN US HERE

**********************************************
E-Shalom Bulletin
Growing & Nurturing Our Jewish Experience