Temple Israel Reform Congregation of Staten Island – a rich history
On June 9, 1948 a meeting to found a Reform Congregation on Staten Island was held at Syea Hall. The Temple Israel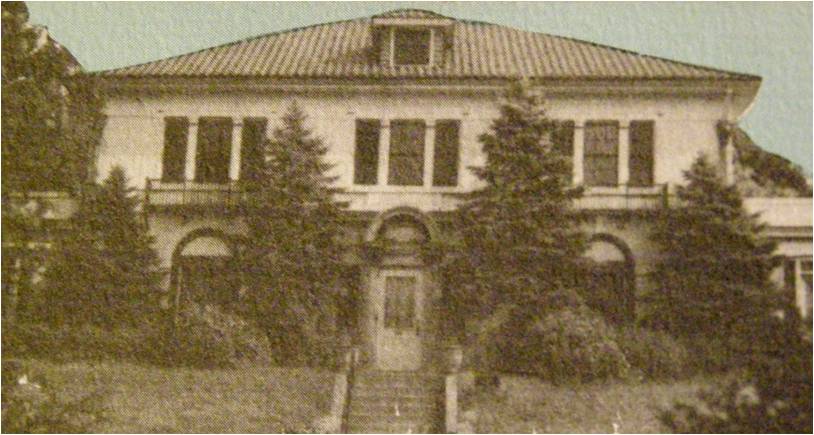 Charter was presented at Syea Hall on July 14, 1948. Our name inspired by Eretz Yisroel coming into being as a nation that same year. Services for the newly formed Congregation were held at the Snug Harbor chapel and Unitarian Church. On November 20, 1950, the Ganz Mansion at 800 Victory Blvd. was purchased as the Temple's first permanent home. It was transformed from a family home to a House of Worship. The rooms on the second floor were converted to classrooms and the rooms on the first floor were opened to create a Sanctuary for Friday night services. The first service was held on June 23, 1951 led by Rabbi Jay Robert Brickman. On May 19, 1959, a fire destroyed 800 Victory Blvd. Miraculously, the Torah Scrolls, Pulpit Bible and an electric Chanukiah from the confirmation class of 1956 were saved.

Plans for a new Temple goes in the works. In 1960 a new building is proposed. The present building site is purchased at city foreclosure auction upon the sale of the Ganz property. The congregation regrouped and engaged renowned religious architect Percival Goodman to design the new Temple. The new Temple Israel – Beit K'nesset (our house of gathering), Beit Midrash (our house of study) and Beit T'filah (house of prayer) is dedicated on September 27, 1964 which includes a sanctuary, social hall and religious school overlooking a stream and surrounded by trees.
On October 20, 1975, the Nachod, Czechoslovakia torah scroll is presented to Temple Israel by Rabbi Hugo Stransky who rescued the scroll in 1936. Rabbi Milton Rosenfeld officiates for Temple Israel.
In October – November 1997, there is protest over Israeli Orthodox policy not recognizing Reform conversions co signed by Rabbi David Katz in New York Times ad.
June 5, 1998, Temple Israel Reform Congregatio of Staten Island celebrates 50 years.
June, 7, 2014, Our beautiful building is 50 years old.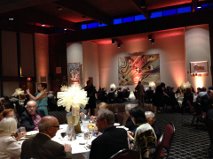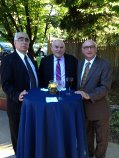 The Golden Gala to celebrate the 50th Anniversary of our building was held at Temple Israel.
Today, Temple Israel, the only Reform Congregation on Staten Island, continues to grow in strength and numbers as we continue our mission to explore and strengthen the foundations of Judaism. We still have within our congregation several children of the founding families continuing our traditions.