Kitah Bet Grades 3 – 4 – 5
An appreciation of Judaism and Hebrew continues to grow to help foster a strong Jewish identity and values.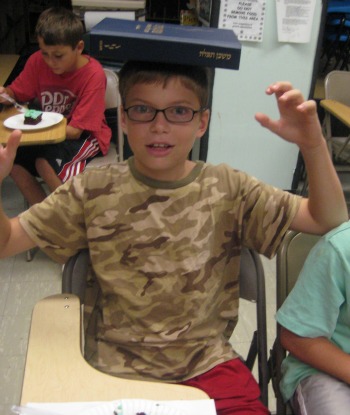 -There is a continued emphasis on the immersion of the Hebrew language in preparation for Bar/Bat Mizvah.
-Focus on prayers including: Candle Blessing
Shema
Aleinu
Bar'chu
Short Kiddish
Motzei
-Students plan and participate in services.
-Tikkun Olam(repair of the world)  is encouraged through discussions and participation in Mitzvah Day.  Importance of Tzedekah is discussed and practiced.
-In depth study of Jewish holidays and traditions.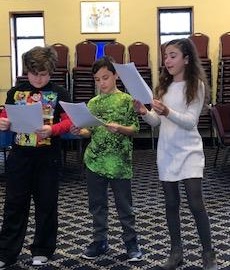 -In depth study of Torah.
-In depth study of Israel.
-Music
-Family participation is encouraged through Family Education Days, Family Shabbat Services, Shabbat Dinners and other family oriented events.