Welcome to Temple Israel Reform Congregation…a reform synagogue for today's times.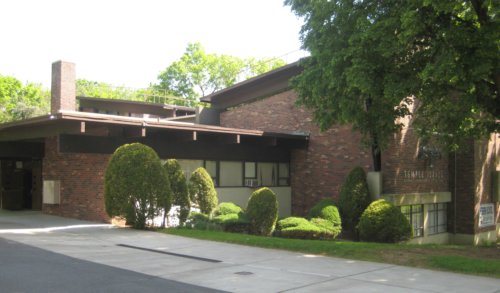 Embracing Judaism in a fresh, new way…..
From the celebration of new life to the saying of Kaddish, Temple Israel Reform Congregation of Staten Island is your spiritual home for honoring life cycle events as well as the Jewish Holy Days. Rabbi Howald, our staff and our members assist in the preparation and celebration of:
Bar and Bat Mitzvah (for youth and adults)
Confirmations (for youth and adults)
Conversions
Consecrations
Weddings
Brit and baby namings
We also reach out in life's most challenging times:
Healing prayers for the sick
Funeral services,  sitting shiva
Yahrzeits
During the year, you will enjoy participating in our ritual services, including Rosh Hashanah, Yom Kippur, Sukkot, Chanukah, Tu b'shevat, Purim, Passover and other events which honor and celebrate the history of our people.
Our Shabbat Service offerings are as follows:
Tot Shabbat  for young children and their families every third Friday.
Family Shabbat Services the first Friday of the month featuring music, song, and storytelling.
Kabbalat Shabbat Services on Friday nights and Saturday mornings.(after Torah Study on Saturday).
Our easy to follow services are in English and Hebrew, with transliterations for the Hebrew portions and English translations offered for most Hebrew prayers.
At Temple Israel there are many opportunities to grow and become better Jews – through study, worship, volunteering and community service.  We offer many classes for the adult and child who wants to nourish the mind, expand their horizons and become closer to Judaism.  Committees give us the chance to strengthen our talents and work with each other for a better tomorrow.
Temple Israel is a reform synagogue that has always welcomed the stranger and lets no one stand alone.  Many friendships were formed at Temple Israel.  Our congregants reach out to each other to celebrate life's joys and offer support in challenging times.
We reach out to the families and offer many family activities – story and craft night, dance parties, luau parties, movie night.
Our members come from all walks of life and encourage all to come –
Singles
Couples
Families
Interfaith families (including the non-Jew partner) and
Same sex couples and their families.
Middle age
Retirees
Our barrier free facility enables us to welcome the handicapped.
All are invited to our Friday and Saturday Shabbat Services.
We invite you to join us.
Facts
Established 1948

We are a contemporary Reform Congregation devoted to the enhancement and preservation of Jewish life.

Adhere to the Jewish tradition that the world is sustain by study of Torah, Worship and Deeds of Loving Kindness.

Affliated with the URJ (www.urj.org)