CHANUKAH – The Festival of Lights
Chanukah, meaning "dedication" in Hebrew, refers to the joyous eight-day celebration during which Jews commemorate the victory of the Macabees(a small group of farmers)  over the armies of Syria in 165 B.C.E. and the subsequent liberation and "re-dedication" of the Temple in Jerusalem.
The miracle of Chanukah is that the tiny bit of sacred oil they possessed (needed to light the eternal flame to rededicate the temple) lasted the eight days until more oil was ready.  The letters on the dreidel  (a spinning top) stand for the Hebrew words, Nes Gadol Hayah Sham – a great miracle happened there.
One of the most memorable lessons of Chankah is that good can overcome evil with perseverance and belief in God..if you believe in something strongly,  fight for it with determination and community support…"Not by might, not by power, but by thy spirit alone shall all people live in peace." (Zechariah 4:6).
The modern home celebration of Chanukah centers around the lighting of the chanukiah, a special menorah for Chanukah; unique foods, latkes and jelly doughnuts; and special songs and games.
Chanukah is a very busy time at Temple Israel.  Sisterhood has their annual Chanukah and Judaica Fair featuring unique Judaica items at reasonable prices.  Many items are made in Israel. There is something for everyone.
Chanukah School Assembly, The childen in our Hebrew school demonstrate their creativity through song, skits and art followed by special latke festivities.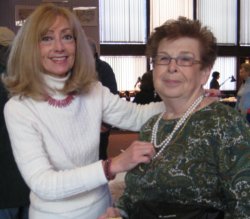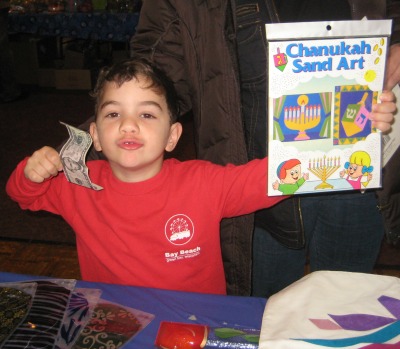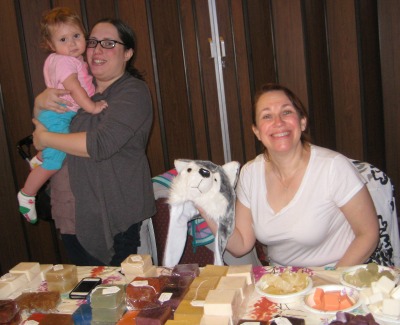 Please join us for our annual Family Chanukah Party and create crafts, eat pizza and and laugh like crazy over our live entertainment.  This event is sponsored by the Brotherhood.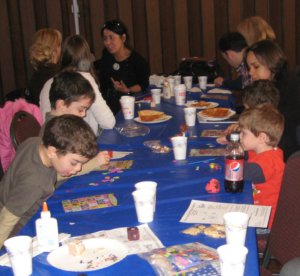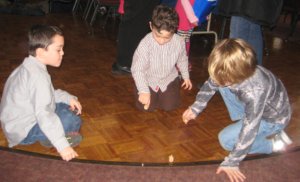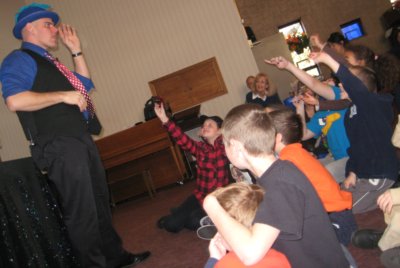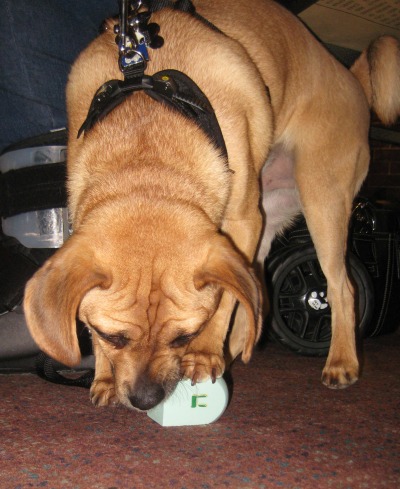 Sisterhood hosts their  Chanukah/New Member Dinner.or Shabbat Chanukah celebration includes chicken dinner (vegetarian entres as well) lots of latkes, followed by Shabbat Service and song.
Check our calendar for dates and times.
CHANUKAH EVENTS: 
CHANUKAH PAJAMAKA PIZZA PARTY at 6pm and FAMILY SERVICE at 7pm, Come in your best pajamas!  more info
HOLIDAY FAIR  
SCHOOL CHANUKAH PROGRAM, PARENTS WELCOME DECEMBER 22

CHANUKAH FAMILY PARTY:  DECEMBER 22
CHANUKAH & NEW MEMBER DINNER: