The Rabbi Kramer Memorial Library at Temple Israel
315 Forest Avenue, Staten Island, NY
The largest library of Judaic books on Staten Island, New York
"Make your books your companions;
Let your cases and shelves
be your pleasure grounds and orchards."
Dedicated on the occasion of Temple Israel's Jubilee Year Celebration
June 7, 1998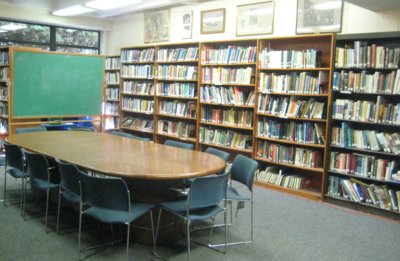 Looking for a good Judaic book to read? Need a reference book with reliable information? A fun children's story to read to your child or grandchild? A tape or video to share with the family?
Come to Temple Israel. Temple Israel is home to the largest Judaica Library on Staten Island with over 3,000 books including:
Children's stories
Comparative religion
Jewish ethics
Haggadahs
Holocaust
Israeli Authors
Teachers' resources
Torah studies.
Hours by appointments call 718.727.2231 ask for Arnie Grossman or Barbara Tepper.