Our Youth is the Future.  It is of utmost importance to give our children a solid foundation of Judaism and to build upon that foundation in many ways.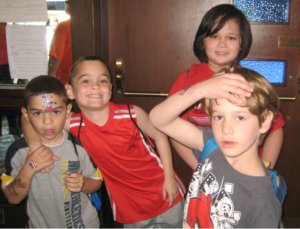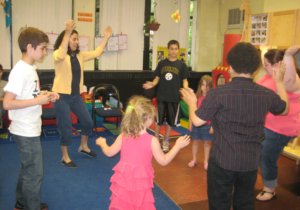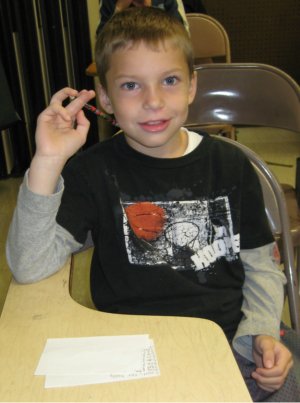 HEBREW SCHOOL SHALOM LEARNING CURRICULUM

We are proud to offer a value based, Judaic Curriculum used by over 125 communities.
Our Hebrew School serves our youth from  Pre-K (age 3), Bar/Bat Mitzvah preparation (age 13) culminating in Confirmation (age 15-16).    Students learn Jewish values, culture, traditions, Hebrew language, songs, prayers and more.  All of our Hebrew School students take turns planning,  participating and leading services during Sunday mornings.  There are field trips with classmates and family and family education days where students and parents learn together.  At Temple Israel, learning goes beyond the classroom setting.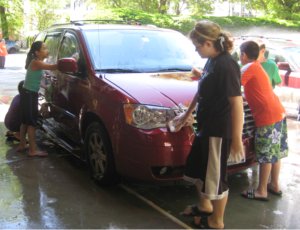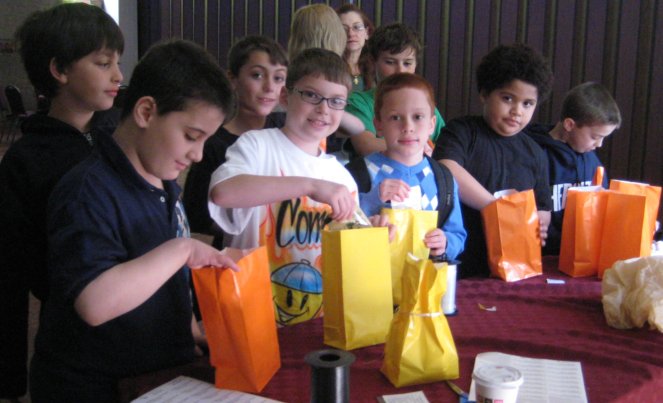 PARTICIPATION IN TIKKUN OLAM
Students of all age groups also learn about TIkkun Olam (repair of the world) and participate in social action.  Our youngest will write cards to send to our soldiers overseas.  Older students prepare bags filled with toiletries for those in need at Project Hospitality.  They start food collections of non perishable items to contribute to COJO and Project Hospitality.  Proceeds from car washes benefit various organizations.  Our students are very involved in social action and their community. 
SPECIAL EVENTS
We encourage our youth to expand their horizons by offering special events.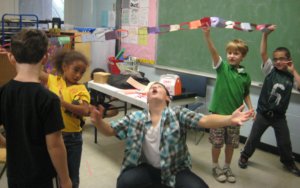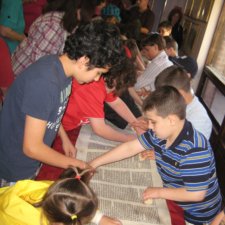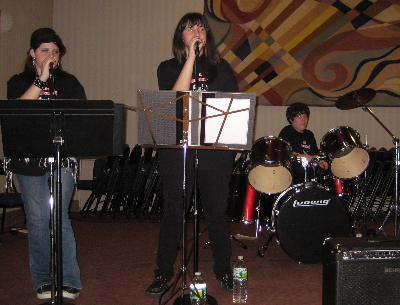 EXCITING NEWS!!!!
  The PJ Library is partnering up with Temple Israel to spread the love of reading a good Jewish book!
The PJ (short for pajamas reminding us of those special times of reading together in your pjs as you got your youngster ready for bed) Library is dedicated to building a stronger Jewish people, one book at a time.  It is funded by the Harold Grinspoon Foundation.  If you know of any Staten Island family, with children 8 years or younger, they are eligible.  At no cost they can receive a beautiful hard covered book each month that relates to a Jewish topic.   The families do not need to be Temple members, but do need to be Staten Island residents.  This is a gift with no strings attached.  Contact Bryn Biren at 718.727.2231 if
 you have the name and address of anyone interested in the program.  Be sure to have the parents name handy when you call.  For more information on this program visit
www.pjlibrary.org
.
JR CHOIR & ROCK OF ISRAEL BAND
For our students with musical talent, there's our Jr. Choir ( they enrich our Shabbat Family Service and the Children's Yom Kippur Service with song) and our Rock of Israel Band. .   It is not uncommon to see a father and child play together in our Rock of Israel Band during a SImchat Torah celebration.
JR MEMBERSHIPS TO SISTERHOOD & BROTHERHOOD
Sisterhood and Brotherhood offers a free junior membership to all students who are Bar/Bat Mitzvah. This is a great opportunity for them to learn about teamwork and leadership.
ALUMNI REUNION
Our Alumni Reunion during Thanksgiving brings together our graduates who remember and cherish their "Temple Israel" friendships.  Graduates who moved far to study come back to Temple Israel when they come back to visit their family and friends in Staten Island.  Temple Israel is the place they call home.