Simchat Torah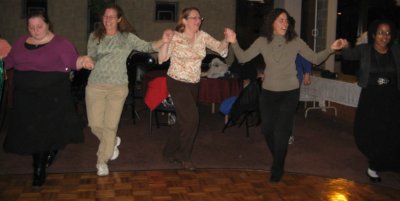 This is an occasion overflowing with joy and celebration of another year's reading of the Torah.  The Jewish tradition gives great importance to the reading of the Torah.  It is read in its entirety over the year, and on Simchat Torah, the last verse in Deuteronomy  and the first verse of Genesis called Khatan Bereshit is read at the same service.  This shows us that we never stop learning from reading the Torah.
There is rejoicing as our very own Rock of Israel Band play festive tunes and sing while our congregants dance holding the Torah Scrolls and children carry little flags and miniature Torah scrolls of their own.
Our fabulous ice cream Oneg puts the perfect finishing touch to this wonderful celebration.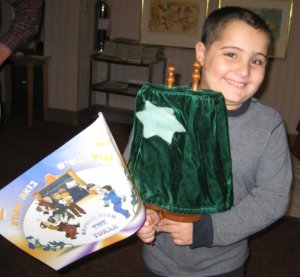 You are welcome to join us at our Simchat Torah celebration.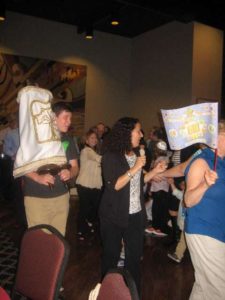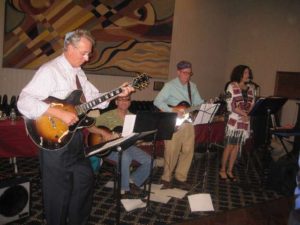 Simchat Torah 5784

Friday Oct 6 7:30pm Simchat Torah Celebration, Rock of Israel plays music,  followed by Make your own sundae Oneg 
 Simchat Torah/Yizkor Service starting at 10:30am  followed by Bring a Dairy Dish to Share at 11:30am