Rabbi Michael Howald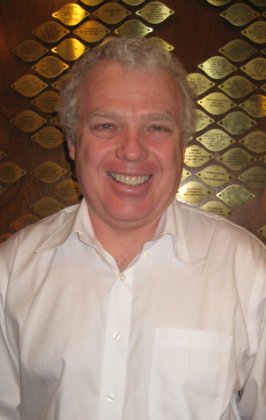 Although I am no stranger to New York City, I have spent most of my life west of the Mississippi.  My mother was a registered nurse and my father was a petroleum engineer.  My father spent his early career working in remote oil fields in Wyoming and Colorado.  In my youth, I lived in such places as the reservation of the Shoshone Nation in northwestern Wyoming and on the outskirts of the greater Denver metropolitan among fields of wheat and sugar beets.  In 1968, my family moved to southern California and I spent my middle school and high school years in Orange county, California, the home of Disneyland, surfing and Richard Nixon!  I am a lifelong Angel fan, despite all their name changes, and I believe you stick with the baseball team of your youth no matter where you live after you graduate from high school!
I am a second career rabbi.  I graduated from Stanford University in 1979 and Stanford Law School in 1982.  Before entering Hebrew Union College Jewish Institute of Religions in 2001, I practiced law for 19 years in Los Angeles, California, rising from associate to partner at the firm I started with right out of law school.  When my small law firm merged into a much larger law firm in 2000, I reassessed my goals in life and decided that I wanted to pursue more spiritual pursuits.  Although I loved many aspects of practicing law, I felt I could contribute more to my community as a Rabbi than as an attorney.
I have been married for 36 wonderful and eventful years to Robin Bronzaft Howald. I met Robin on the Law Review at law school and Robin still continues to practice law, running the New York office for a small California firm.   We have two grown sons.
Before coming to Temple Israel, I was the rabbi of Temple Beth El in Salinas, California.  Salinas is the county seat of Monterey County, the home to Carmel, Big Sur and the only town in the  United States ever sacked by pirates!  The Monterey area is one of the most beautiful in the country and I loved both the area and the congregation.  When it comes to the Jewish world, however, nothing can compare to New York City, and when it comes to involvement in congregational life, nothing quite compares to the members of Temple Israel.
Among some of my duties at Temple Israel are teaching, developing adult ed programs, directing the children's religious school program, spiritual counseling, working with our youth, conversions, consecrations, weddings, minyans, and leading worship services.