DR. RONALD AVIS FOUNDATION FOR TEMPLE ISRAEL
HELPING YOUNG FAMILIES CREATE COMMUNITY.

YOUNG FAMILY CONNECTIONS….Making membership to Temple Israel possible for young families.   Offering many opportunities to meet other families and make new friends!   Offering a calendar of events to our families to learn and bond with their children through our many classes and workshops offered at no cost to all of our Temple Israel families. 
Our longtime member, Dr. Ronald Avis has created the Dr. Ron Ronald Avis Foundation for Temple Israel to give young families with children an opportunity to be part of the great Temple Israel community at a very low cost.   In addition, to reduced dues, Dr. Avis is funding courses for children, adults and the entire family.   Rabbi Howald will be involved in teaching about Social Consciousness topics and will offer instruction in Jewish values and Festival Celebrations.  Temple Israel has also joined forces with PJ Library to offer an exciting story and craft class as well as an interactive music class.    There is so more to experience at Temple Israel!  We want to create a warm and inviting community and want YOU to be a part of this exciting adventure.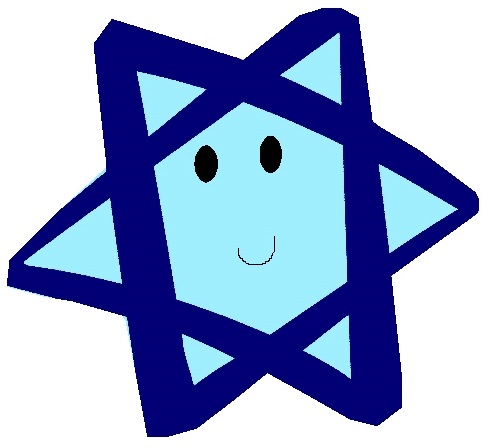 WELCOME TO TEMPLE ISRAEL!  
Make your own Tallit Classes with Phyllis are back for 5 sessions Monday nights at 7pm starting July 30.  flyer
On Tuesday, August 21 adults are invited to the Nature Center to learn about its rich history and go on a one mile hike. flyer
COMING THIS FALL THERE ARE LOTS OF EXCITING EVENTS….COOKING THE FOODS OF DIFFERENT CULTURES starting Sept 30 – download CulturEats flyer,  MORE ROBOTICS WORKSHOPS, ART, MUSIC, YOGA AND MORE.  JOIN TEMPLE ISRAEL AND BE PART OF THE FUN.    
ALSO JUNIOR CHOIR MEMBERS WANTED:  IF YOUR CHILD PLAYS A MUSICAL INSTRUMENT AND/OR ENJOYS TO SING, WE WANT THEM TO BE A PART OF OUR JUNIOR BAND.  We hired a music teacher to lead our Jr. Band and Choir.
It's been an exciting year!  We offered our families so much, here are some of the wonderful memories created:
The ROBOTICS classes that 22 of our children have been enjoying has its final session on January 6th. This has been an educational and exciting opportunity for our boys and girls. We hope to offer Robotics again in the coming year.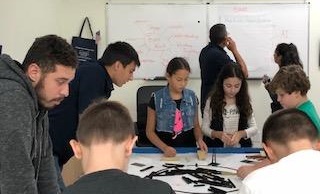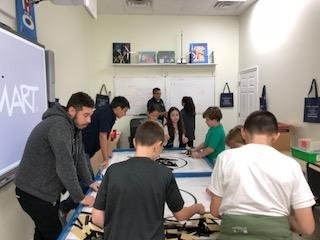 BRIAN THE ANIMAL GUY, has been entertaining and educating our children with a program about snakes, reptiles, birds, and more. Children learned about being kind to animals while having fun.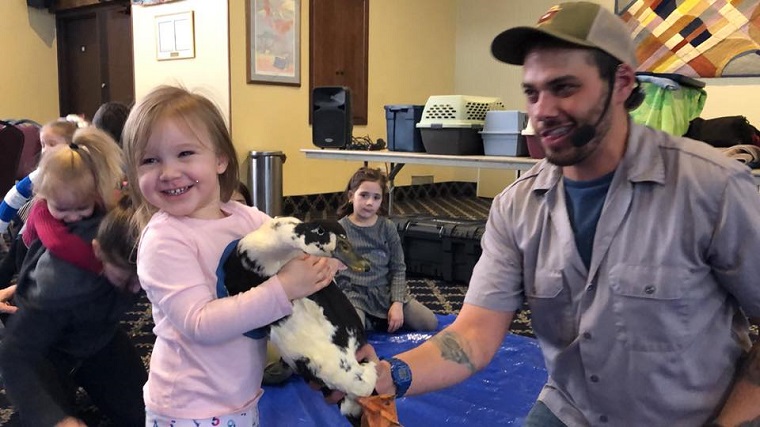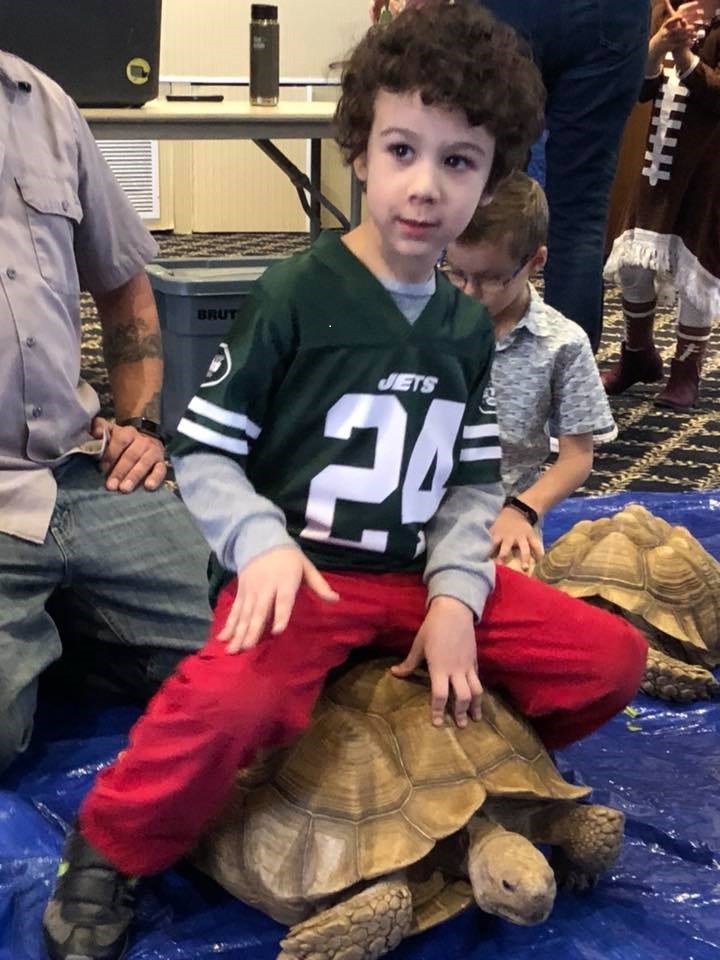 Ch
FAMILY
ACTIVITY YOGA program for children, parents and their grandparents was a great way to bond while enjoying the health benefits of yoga.  The classes were led by Nancy Corrigan, an experienced and motivating teacher who incorporate music, singing, storytelling, mindfulness and relaxation. Namaste…family style!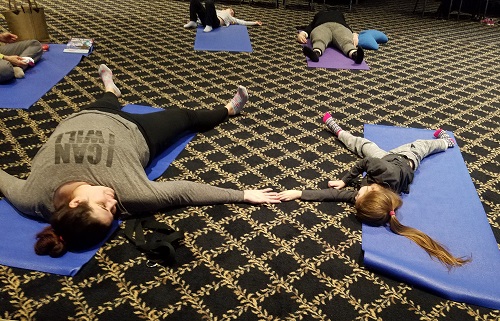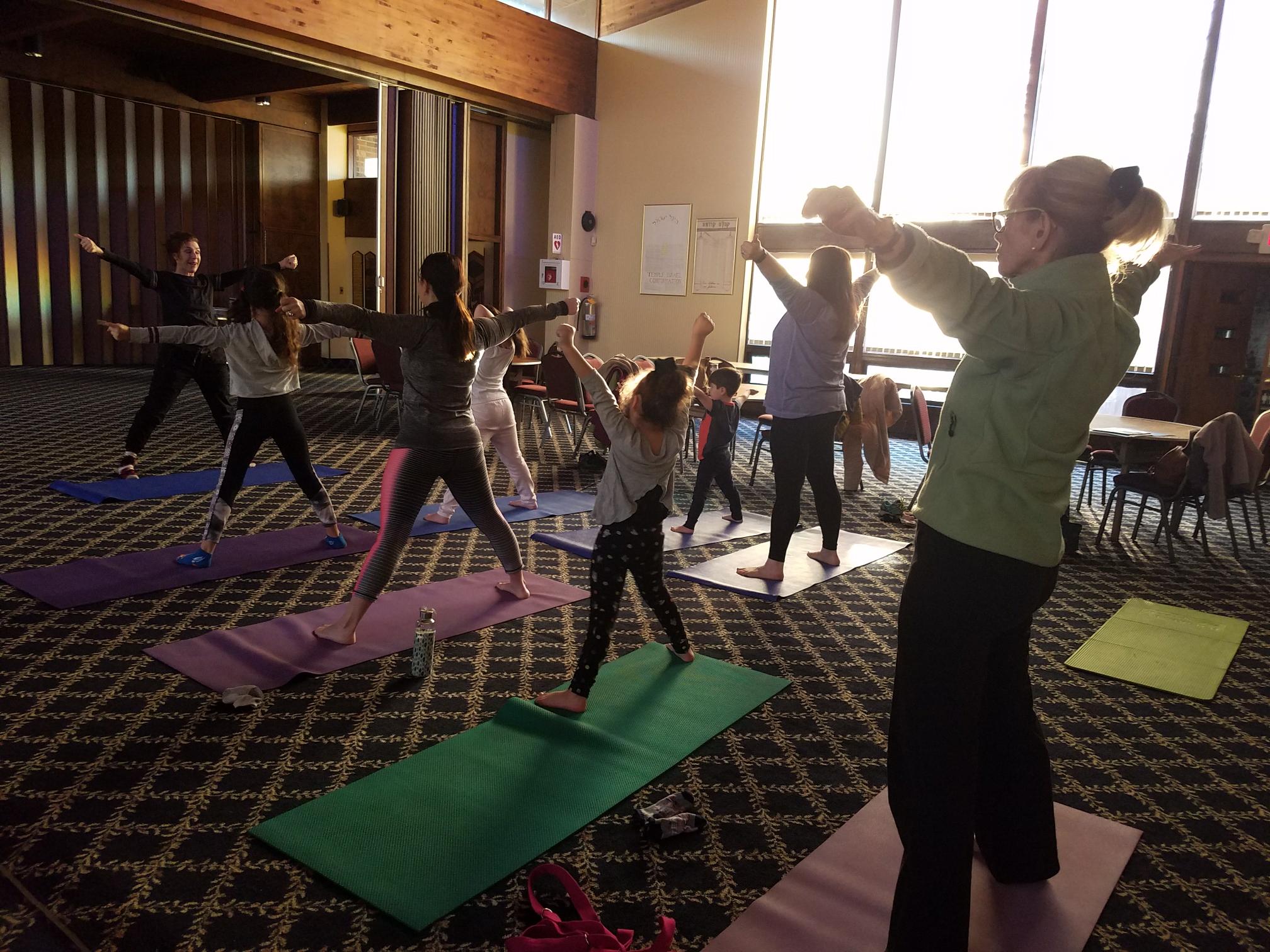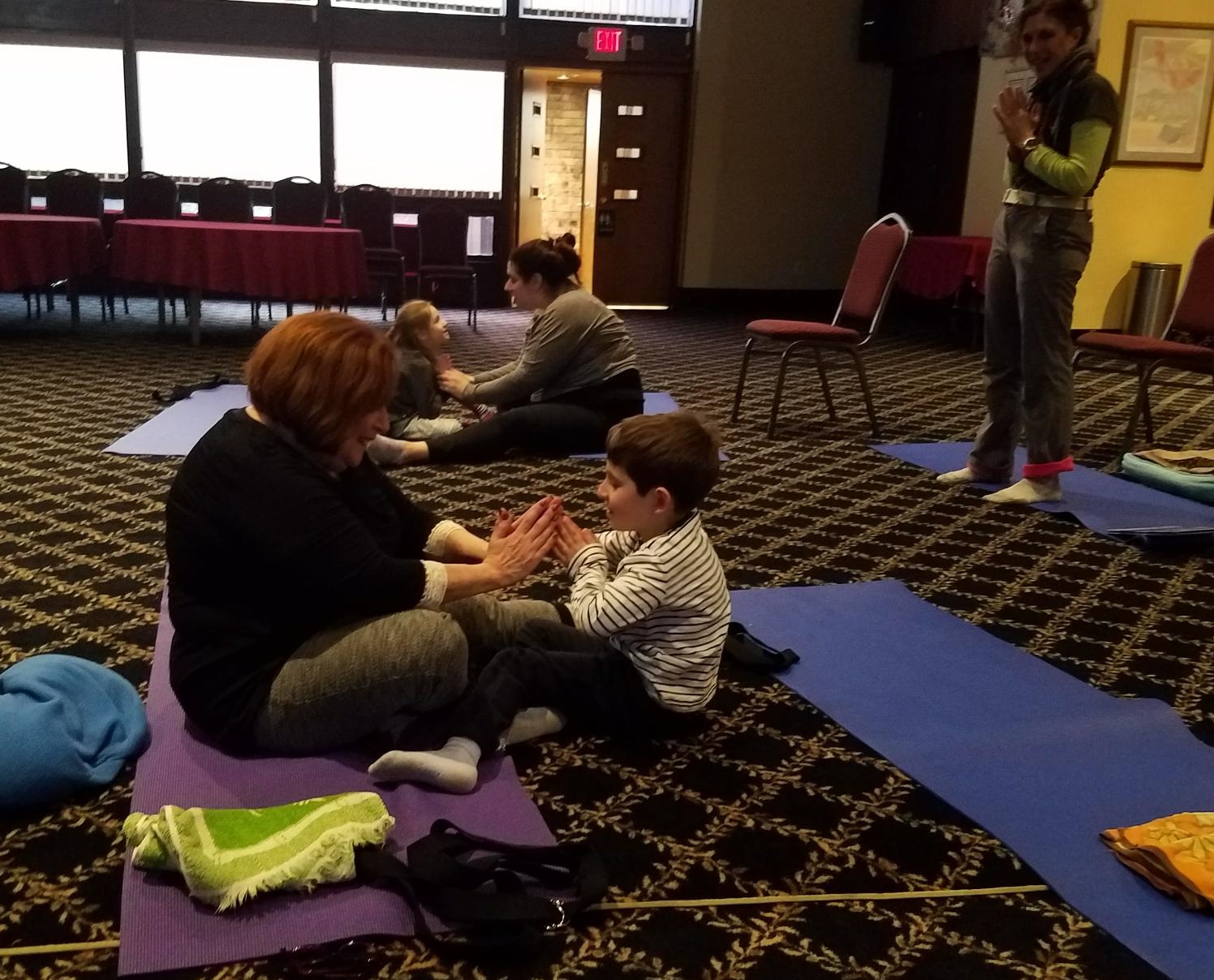 THE MAGIC OF MUSIC –
We teamed up with The Dorothy Delson Kuhn Music Institute of the JCC –
Russell Smith took the  children on a magical journey to experience music at different levels.  Children squealed with delight as they played with fun instruments and moved to the music.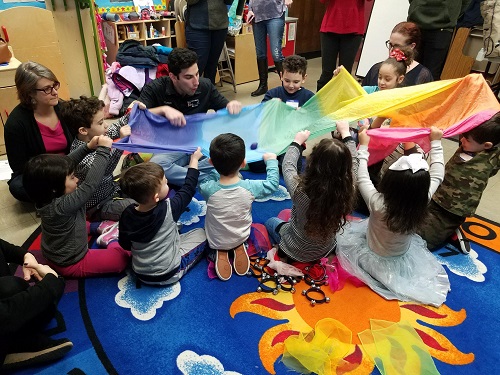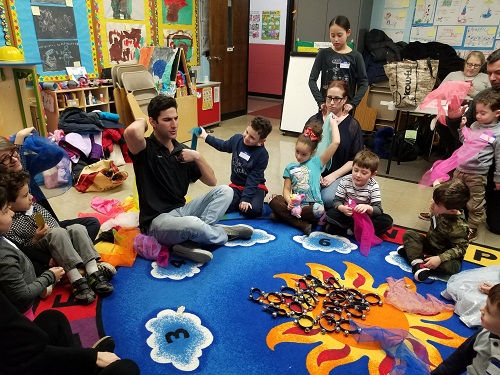 Temple Israel Young Family Connections teamed up with The Noble Maritime Collection at Snug Harbor for an exciting art class.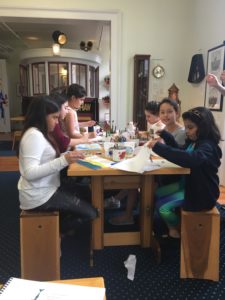 ADULT MAT & CHAIR YOGA Classes are offered on Sunday evenings at 6:00 PM. The Avis Foundation is offering these empowering and strengthening classes, instructed by Denise Nizarre, at no charge to all of our congregants and just $15 per person for non members .
If you know of any young family that might be interested in becoming a member of Temple Israel please contact us at (718)727-2231, and we will review the many benefits of a Temple Israel membership with them.