MAT and CHAIR YOGA FOR EVERYBODY – ALL LEVELS  
Relieve your stress, clear your mind, and strengthen your body.  A perfect way to recharge.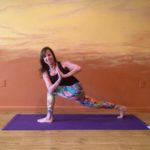 Your instructor….Denise Nizzare  an Experienced Yoga Instructor with a demonstrated history of working in the health wellness and fitness industry. Skilled in Life Coaching, Meditation, Yoga Instruction, Laughter Yoga, and Hypnosis. Strong education professional graduated from NLP Hypnosis Center of New York.
Yoga dates & times:
Sunday nights at 6:15-7:15pm
Thursday nights at 6:30-7:30pm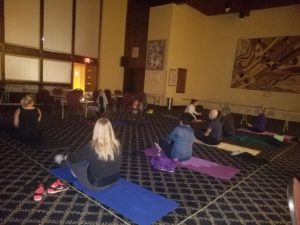 YOGA CLASSES via ZOOM EVERY THURSDAY AT 6:30pm and Sunday 6:00pm and Mondays at 6:15pm from the comfort of your home via ZOOM.  The classes include stretching, breathing, Yoga mudras (involving the body and hands), aromatherapy,  and shavasana (relaxation and meditation).  Students are able to work at their own levels.  It is not too late to join us. Yoga is an on going practice, not a competition.  Tell your friends and neighbors. 
Yoga classes are FREE  thanks to the generosity of the Avis Foundation.

Bring your own mat or beach towel.  The physical and mental benefits of yoga are great. Join us to gain physical strength, flexibility, balance,  and greater peace of mind.  Namaste…