OUR UPCOMING EVENTS, FLYERS, AND GENERAL INFORMATION.

VIEW REPORTS FROM TEMPLE ISRAEL'S ANNUAL CONGREGATIONAL MEETING HELD ON MAY 15, 2019  MORE INFO
ATTENTION SHOPPERS…EVERYONE WINS BY USING TEMPLE ISRAEL'S CERTIFICATES/GIFT CARD PROGRAM:    Shop at your favorite stores (Dunkin Donuts, Starbucks, Shop Rite, Macy's and more!) Purchasing gift cards/certificates through Temple Israel supports our favorite Temple at no extra cost.  more info
Attention Amazon Shoppers.
Shop and do a mitzvah at the same time.  Simply register Temple Israel Reform Congregation of Staten Island as your charity of choice when you log on to Amazon Smile and Amazon will donate a portion of your order to Temple Israel..
MAT and CHAIR YOGA WITH DENISE…. FOR EVERYBODY – ALL LEVELS 
 YOGA NOW ON THURSDAY (STARTING IN OCT) …NEW WEEK NIGHT 
       SUNDAY nights 6 – 7pm  
October YOGA SCHEDULE    
THU OCT 17  & 24 AT 6:30pm – note special time to allow participation in both Yoga and Intro to Yiddish. 
SUN OCT 27 AT 6pm      THU OCT 31 at  7:15pm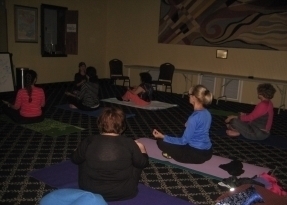 YOGA CLASSES AT TEMPLE ISRAEL EVERY THURSDAY at 7:15 to 8:15pm and Sunday (Sunday class free for Temple Israel .members $15 for non members)  6:00-7:00pm in the SOCIAL HALL.    Our social hall is tranformed into a quiet sanctuary by lowering the lights and playing soft, relaxing music.  The classes include stretching, breathing, Yoga mudras (involving the body and hands), aromatherapy,  and shavasana (relaxation).  Students are able to work at their own levels.  It is not too late to join us. Yoga is an on going practice, not a competition.  Bring your friends and neighbors.  Registration takes place each month, there is no registration fee.  The cost is only $60 for 4 sessions. .  You can also pay for $15 for each class as you attend.   Bring your own mat or beach towel.  The physical and mental benefits of yoga are great. Join us to gain physicial strength and greater peace of mind.  Namaste…                    
I*SHABBAT  is now TOT SHABBAT .  October 18, 2019  a fun, half hour interactive Shabbat Service for families with young children is on every third Friday of the month at 6:00pm.more info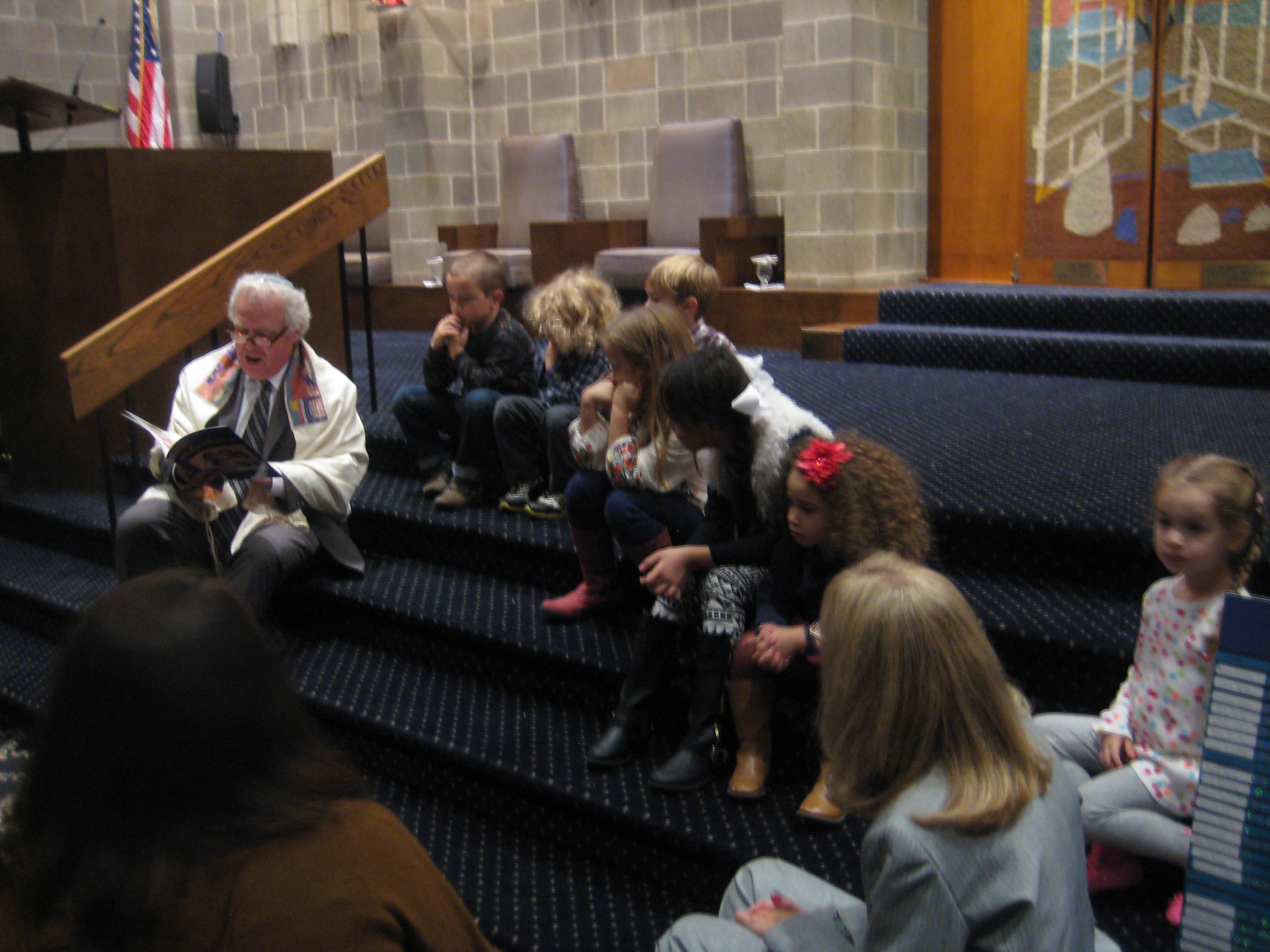 Also…join us for Family Shabbat services the first Friday of every month at 7pm (new earlier time) followed by Sisterhood's scrumptious Birthday & Anniversary Oneg. 
Kabbalat Shabbat are at 8:00pm the rest of the month followed by Oneg. Check our calendar for services with Adult Choir participation.
Welcome families come make new friends – Temple Israel has so much to offer you…free fun filled family oriented events,  tuition free Religious School, etc…..here's an opportunity to join Temple Israel at a reduced rate thanks to the generosity of the Dr. Ronald Avis Foundation for Temple Israel.  We have lots of great events FREE of charge to our family members coming up…here are a few:  Culture cooking classes, Robotic Workshops, Nature hikes, Family Yoga, Art, Music, Havdalah & a Movie.  There will also be Saturday Family Shabbat Services followed by brunch. more info
Calling all child musicians…be a part of our Jr. Rock of Israel Band more info
HIGH HOLY DAYS  5780… – download full schedule here
HIGH HOLY DAY SCHEDULE download here
Oct 20 6:30pm Erev Simchat Torah & the Consecration of New Students & Members followed by Brotherhood's fabulous ice cream Oneg  come dance  with the Torahs
October 21 Simchat Torah and Yizkor Service followed by Bring a dairy dish to share luncheon  more info
October handy calendar..click below to download & print..
October 2019 handy calendar dpwnload here
UPCOMING EVENTS
Thus Oct 10, 17, & 24 at 7:30pm  Adult Learning Presents" Intro to Yiddish" more info
Oct 19 STEAM at the Science Resource Room ages 5-8 4:15 to 5:15; ages 9-14 5:30-6:30pm
Oct 26 Pottery at Wagner College 4-6pm ages 9 and above

Oct 27 1- 2;15 Brian the Animal Guy- for very young children  more info
Oct 28 at 7pm Sisterhood paid up dinner more info      
Nov 2 STEAM Science Investigation. ages 5-8 4:15-5:15; ages 9-14 5:30-6:30pm
Sat, Nov 9 at 7pm TRIVIA NIGHT flyer
Sun, Nov 10 at 10:15am Join Dr. Judy for a discussion of "Parenting in the 21st Century..your thoughts & concerns" more info
Wed, Nov 13 JCC Star of David Award, our Rabbi is among the honorees more info
Thurs, Nov 14 at 7:30pm Judge Joel Goldberg will speak about his newly published memoir "New York Justice"  Murder, Mayhem and Humor in the Criminal Courts. more info
Sun, Nov 17 at 10:00am- 1:00pm Sisterhood's Semi Annual RUMMAGE SALE  flyer
Sun, Nov 29 at1:00-3:30pm CultureEats Greek Workshop Ploumitsa's Spanakopitas                
Dec 1 Deadline to get your name included in the Brotherhood's Chanukah Card flyer
Thu, Dec 5 from noon to 10pm EAT & RAISE SOME DOUGH FOR TEMPLE ISRAEL AT JIMMY MAX RESTAURANT. MUST BRING FLYER
Dec 6  at 6pm Hanukah Pajamaka, Pizza Party come in your favorite pajamas  more info                            7pm  Hanukah Pajamaka Family Service Service more info
Sun, Dec 15 at 1:00-3:30pm CulturEats Trindad Workshop Paulines Fry – Bake
Sun Dec 22 Noon Brotherhood's Children's Chanukah Party flyer
Fri Dec 27, Hanukkah & New Member Dinner RSVP info
Sun, Jan 5, 2020 at 10:15-11:45am  Join Dr. Judy, the dicussion continues "Grandparenting in the 21st Century, Part lll – Expectations & Realities." more info
1/23 Rabbi Howald will be presenting a discussion on "The Jewish Perspective on the Afterlife."