"Train up a child in the way he should go.
When he is old,
he will not depart from it."
Proverb (chXXII, v.6)
Bring your family to meet our family!
Give your child the best start by enrolling them in our Hebrew School. Classes start from Pre-K (age 3) to culminating to Bar/Bat Mitzvah (age 13) to Jewish Confirmation (age 15 to 16).
It is our goal to foster in our families a love and respect for Judaism as well as the knowledge and skills to lead active Jewish Lives in the Reform tradition. The Religious School will provide a program which will enable our families to become:
*Jews who proudly express their Jewish identity and bind themselves directly to their people by work and deed.
* Jews who support and participate in the life of the synagogue.
* Jews who express their own kinship with Klal Yisrael (the community of all Jews) by actively promoting the welfare of Jews throughout the world.
* Jews who actively express their bond to the people and land of Isael.
* Jews who bear witness to the Brit (the covenant between God and the Jewish people) by embracing Torah through the study and observance of mitzvot (commandments).
*Jews who seek to discover God for themselves within the context of Jewish tradition.
* Jews who have the ability to be creative in expression of Jewish observance.
* Jews who are confident in their Reform lifestyle and perspective.
* Jews who celebrate Shabbat, Festivals, and the Holidays and observe the Jewish ceremonies, marking them as significant occasions in their lives.
* Jews who engage in tefilah (prayer) in a meaningful manner.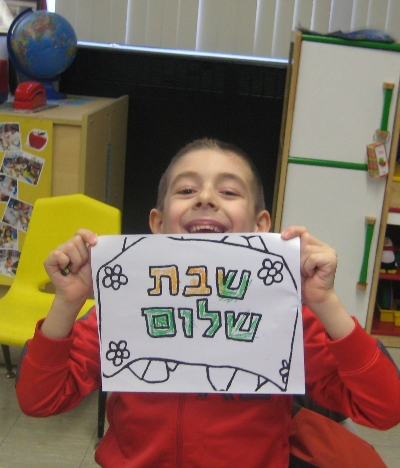 Hebrew Learning Component
Learning Hebrew is one of the most challenging and rewarding aspects of education for Jewish life. Jews, who learn to read and speak, understand the Hebrew language are able to discover deeper meaning in Jewish prayer, Jewish history, Jewish text and Jewish culture. Hebrew is the thread that ties all of us together.
The primary goal of the Hebrew Language Component is to enable students to actively participate in worship services. To this end, our students and families learn prayers, blessings and songs. They learn how to lead a worship service, participate in a Seder, and recite blessings for holidays and life cycle events.
Graduates of Temple Israel's Hebrew program should be able to:
* Read Hebrew fluently.
* Lead a Reform prayer service.
* Explain the structure of a Jewish prayer service.
* Demonstrate a love for the Hebrew language and for the role it plays in Jewish life.
Religious Component
Graduates of Temple Israel's Religious school component will have knowledge and understanding of:
* The Torah
* Jewish ethics, values, customs and traditions.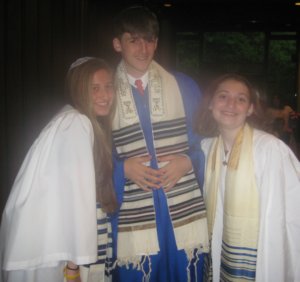 * Spirituality/Theology
* The Jewish Life Cycles
* Jewish Holidays
* Our history as a Jewish people
* Events leading up to the creation of the State of Israel
* The modern Land of Israel
* The American Jewish experience
* Modern Problems in Judaism
* The Holocaust
Connections will be made between what is studied in the classroom and the role of each component in the lives of students and their families. This will be achieved through meaningful social action projects as designed, planned for and implemented by students with guidance from teachers and clergy.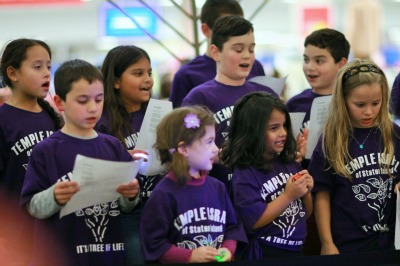 We further supplement the school curriculum with the following so our students learn in a fun and positive way!
Field Trips: Our curriculum is supplemented by age appropriate field trips. Students attended workshops and made Chanukah menorahs and Havdalah candles and learned about the holidays as well. These trips add another dimension to Jewish education.
The Music Program: Music is an essential part of Jewish prayer and celebration. as part of their religious school studies, students learn the singing of the prayers and joyous tunes that enliven happy occasions (simchas).
Family Education Days: Parents are invited to come and learn with their children for the day.
Our Israeli Day Celebration introduces the Israeli experience to our students – the foods, music, dance, lifestyles, the beautiful countryside and culture of Israel.
Rabbi bucks are earned for promptness and good attendence. They can be spent at the Purim Carnival to play games and win prizes.
You are invited to bring your child(ren) for a tour of our classrooms and to meet Rabbi Howald and our staff. Please call 718.727.2231 for your special appointment.