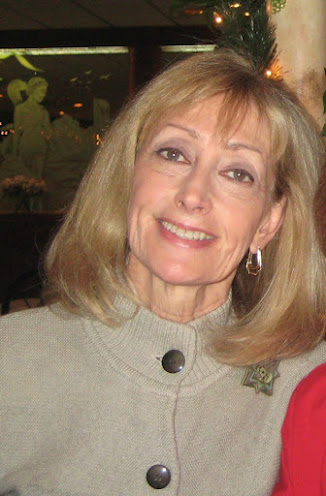 June 2014
In looking through Temple Israel memorabilia in preparation for this year's Golden Gala I can across this article that I wrote in 1992. What strikes me as so amazing is that my sentiments are exactly the same 24 years later. Here it is:
THE ONEGS LINGER ON
Temple Israel has been a part of my life since my birth. As original members of the synagogue I have always been aware of the Temple Israel family and the importance of Sisterhood. Having left the Temple as a young adult, I returned in 1987 with my own family and joined sisterhood. Somehow, to my shock and amazement, I found myself in the office of Sisterhood President two years later.
What did this title mean to me? On one level it meant that I had "the power of the bakery." It was my decision, ultimately, to choose between the brownies, ruggelach and pastries for each Oneg. It was also my job to be certain that each and every Friday night, Bar/Bat Mitzvah Oneg or special Oneg went smoothly. (And may I add, this was a responsibility that I took very seriously!). Some of my very best personal relationships at that time were with Staten Island bakers, vying for our business.
On a second level, I was able to work on projects with women and men who later became my friends. It's true that when you pitch in and get involved you really do get back more. Holiday celebrations, Shabbat dinners, fashion shows, life cycle events, conferences with the Rabbi took many hours, but were hours that I gladly devoted because I felt that Temple Israel was benefitting from my dedication of time.
The third level for me was the great pride that I had each time I was able to sit on the Bimah representing Sisterhood. It is an incredible sensation to look out at the sea of faces during the High Holy Days and know that you represent the synagogue community. My favorite occasions were the Bat/Bar Mitzvahs of Temple Israel's children. Customizing the speeches to each child as I presented him/her with the Bible was a delightful challenge. I felt the greatest pride looking out at the congregation and seeing the faces of my own family looking back at me.
The Sisterhood Presidency is such an overwhelming position that I think it will always linger somewhere inside me.
This is my last article as Outreach Facilitator, a position I have had and enjoyed for more than five years.
I will now be joining Fred Simon as co-President of Temple Israel. I am excited, anxious and very proud to be taking on this new, challenging role.
Who, in 1992, knew that the "power of the bakery" would prepare me for this new chapter in my life?
I hope that you will enjoy a relaxing, sunny, joyous summer. I look forward to many more meaningful experiences with our Temple family in the Fall.
-Bryn Biren


BRYN'S SPECIAL EVENTS ….
A VERY SPECIAL TOT SHABBAT SERVICE will be on Friday, June 20 a t 6:00pm (bring your own blankets!).
MEET ME & MY KNITTING CLUB at
Sunrise Assisted Living, 801 Narrows Rd. N. from 10am to noon on Tuesdays
June 3 & 17, 2014

For more information about any of our programs or events (Tot Shabbat, PJ Library, Hebrew & Religious School, Family events, etc.) you can contact me at 1(718)727-2231 or at MsBunny7@aol.com. I really hope to see you, and your children, at Temple Israel very soon. – Bryn